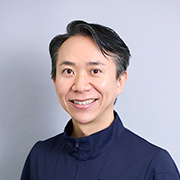 After becoming a specialist in plastic surgery, I chose cosmetic surgery as my area of expertise. I actively participated in conferences and was able to experience many cases in clinical practice, and obtained specialist certification from the Japanese Society of Aesthetic Surgery (JSAPS) and the Japanese Society of Aesthetic Surgery (JSAS). I also trained in anesthesiology for safe and painless treatment, and obtained certification as an anesthesiologist from the Ministry of Health, Labour and Welfare under the supervision of an anesthesiologist. We will carefully and accurately perform the procedure you decide on through an accurate examination and consultation with a specialist to ensure that we exceed all patients's expectations. We have the staff and facilities in place to provide medical services in a safe and painless manner. We also perform many relatively difficult surgeries and revisions of surgeries performed at other hospitals, and I hope you refer to our website for detailed explanations of these cases and they help you understand the stages of your own surgery.
NORIHIRO OHBA M.D. Ph.D.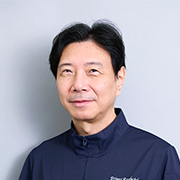 For many years, I have been engaged in clinical practice, research, and education in plastic and cosmetic surgery at the University of Tokyo and Saitama Medical University. After mastering various areas of plastic surgery, I chose cosmetic surgery as my specialty and have been involved in the education of young doctors. I would like to utilize my background and experience to provide patients with safe and secure cosmetic treatment based on reliable medical technology. Please feel free to contact us for a consultation.
NORIO TAKAHASHI M.D. Ph.D.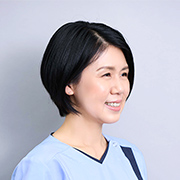 At Primo Azabu-juban Clinic, we put safety and security first, and provide the most advanced cosmetic treatments and heartfelt services. During the doctor's consultation, the doctor will listen to your wishes first and propose a wide range of treatment, including medical aesthetics, home care, and cutting-edge cosmetic surgery that will attractively change your image, based on your goals, lifestyle, and budget. Progress in aesthetic medicine is constantly evolving, and we, as doctors, are always collecting information and study techniques from all over the world. However, no matter how advanced the expertise and technology is, if it is not communicated to patients in an clear way to gain their understanding and consent, it cannot be called high quality medical care. We place great importance on Informed Consent and Shared Decision Making in order to ease any anxiety our patients may have. We will provide you with a detailed consultation and fully discuss the changes you wish to see, the recovery period, and then we will recomend the most appropriate treatment. Many patients say that it is difficult to judge themselves objectively or know the appropriate treatment to have. Patients can feel free to ask us anything about cosmetic matters. Don't hesitate to talk to us even about any little problems.
MAYUKO OHBA M.D.
Certification