Career
Graduated from the University of Tokyo, Graduate School of Medicine, Department of Surgery (Plastic and Reconstructive Surgery) in 2011
Department of Plastic and Reconstructive Surgery, the University of Tokyo Hospital
Department of Plastic and Reconstructive Surgery, Tokyo Metropolitan Bokutoh Hospital
Instructor of Plastic and Reconstructive Surgery, Saitama Medical University Hospital
Medical director, Saitama Medical University Aesthetic Plastic Surgery
Qualifications and Academic Affiliations
Doctor of Medicine (the University of Tokyo)
Board Certified Doctor, Japan Society of Plastic and Reconstructive Surgery
Board Certified Doctor, Japanese Society of Aesthetic Plastic Surgery
Board Certified Doctor, Japan Association of Aesthetic Medicine, Inc.
Board Certified Doctor, Japan Society of Anti-Aging Medicine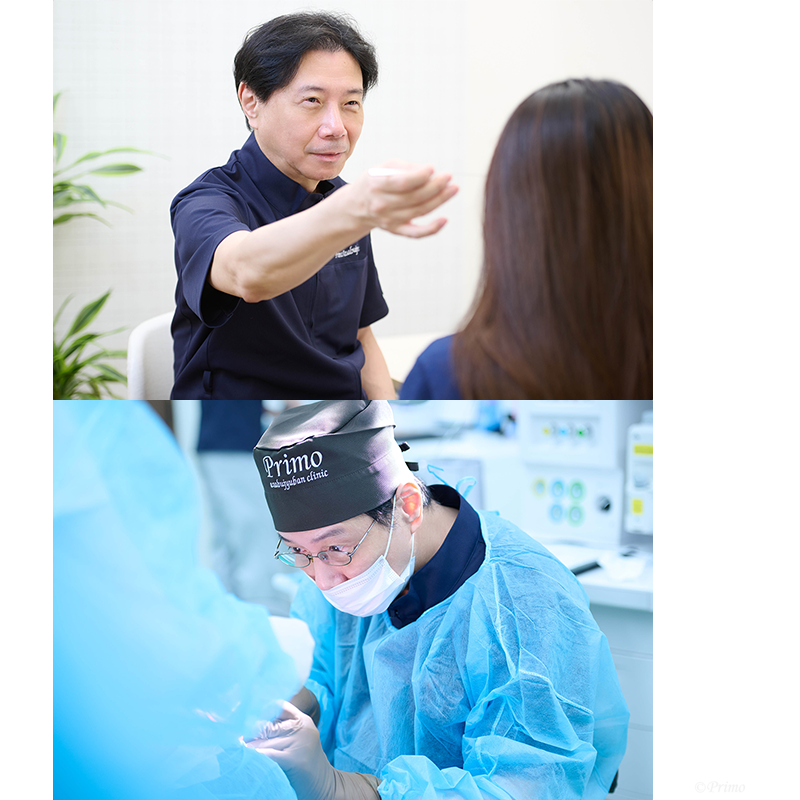 Greetings
For many years, I have been engaged in clinical practice, research, and education in plastic and cosmetic surgery at the University of Tokyo and Saitama Medical University.
After mastering various areas of plastic surgery, I chose cosmetic surgery as my specialty and have been involved in the education of young doctors.
I would like to utilize my background and experience to provide patients with safe and secure cosmetic treatment based on reliable medical technology.
Please feel free to contact us for a consultation.
Certification