Reservation
Please call us first to make an appointment.
You can call the toll-free number below to ask questions before your visit.
Consultations and counseling appointments are available 24 hours a day by email.
Office hours : 10:00-19:00
Open : 7 days a week, all year round

Visit
Please state your reservation name at reception.
For maximum privacy, we can provide you with a private room for your visit (appointment required).

Fill out the medical form
You will be asked to share your concerns and wishes as well as other information necessary to make treatment more effective.
You can be rest assured that we will take great care in storing and managing your personal information.

Counseling with a doctor
The doctor will examine you based on the medical questionnaire.
We will thoroughly focus on each patient's concerns and symptoms and propose the most appropriate treatment plan as well as providing a simulated image of the proposed treatment.
We will explain the cost and aftercare in detail. Pleae don't hesitate to ask us any questions or concerns you may have.
※ A 20-minute consultation with a doctor is 2,200 yen (tax included).
If you would like a consultation that exceeds 20 minutes, please contact us in advance to arrange an appointment time.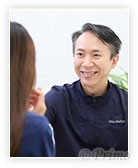 Surgery and Treatment
Each treatment room is a throughly clean and private space.
We take great care to ensure that your treatment is painless and relaxing.
The operating room is a throughly clean space for general anesthesia.
We have a recovery room where you can relax after surgery.


Before you leave
We will ask you to remove your make-up before treatment.
When you leave, you are welcome to use the powder room to put on your make-up.

Checkout
Our staff are available for additional consultations or to discuss payment options.
You can book your next appointment and purchase cosmetic products at the end of the session.
Credit cards (with some exceptions), UnionPay, Ali Pay, Pay Pay and WeChat Pay are accepted.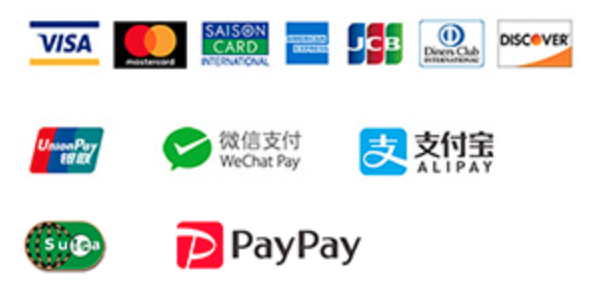 We also offer medical loans, so please let us know if you would like to pay in installments.
Follow-up services
The post-operative examination will be performed by the operating physician.
We will follow up with photography at 1, 2, 3, and 6 months after surgery, so you'll be able to see before and after surgery changes clearly.
Please feel free to ask us about any minor post-operative concerns you may have via our aftercare email.
Your doctor will check and answer your questions.
Please have your medical card number ready.
Office hours : 10:00-19:00
Opening days : All year round