Career
Graduated from Kyoto Prefectural University of Medicine in 1999
Joined the Department of Plastic Surgery, Kyoto University.
While studying plastic surgery at university and city hospitals such as the Japan Red Cross Wakayama Medical Center, Kurashiki Central Hospital, and Japan Red Cross Kyoto Daini Hospital, also received training in cosmetic medicine in the plastic and aesthetic surgery departments.
Ritz Cosmetic Surgery Tokyo Clinic, 2006
Hiroo-Prime Dermatology and WOVE Clinic, 2007
Primo Azabujuban Clinic, 2008~
Qualifications and Academic Affiliations
Board Certified Doctor, Japan Society of Plastic and Reconstructive Surgery
Board Certified Doctor, Japan Society of Aesthetic Plastic Surgery
Board Certified Doctor, Japan Society of Aesthetic Surgery
Board Certified Doctor, Japan Society of Anti-Aging Medicine
Member of Japan Society of Laser Surgery and Medicine
Member of Japan Society of Aesthetic Dermatology
Member of Japan Society of Oriental Medicine
Kanpo Adviser (Traditional Chinese Medicine Adviser)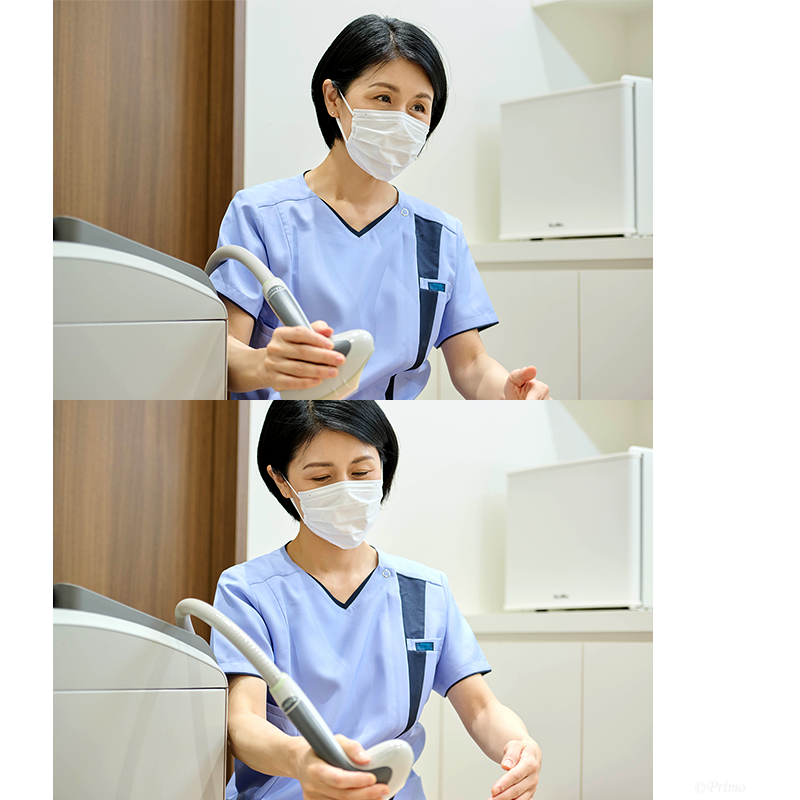 Greetings
At Primo Azabu-juban Clinic, we put safety and security first, and provide the most advanced cosmetic treatments and heartfelt services.
During the doctor's consultation, the doctor will listen to your wishes first and propose a wide range of treatment, including medical aesthetics, home care, and cutting-edge cosmetic surgery that will attractively change your image, based on your goals, lifestyle, and budget.
Progress in aesthetic medicine is constantly evolving, and we, as doctors, are always collecting information and study techniques from all over the world.
However, no matter how advanced the expertise and technology is, if it is not communicated to patients in an clear way to gain their understanding and consent, it cannot be called high quality medical care.
We place great importance on Informed Consent and Shared Decision Making in order to ease any anxiety our patients may have.
We will provide you with a detailed consultation and fully discuss the changes you wish to see, the recovery period, and then we will recomend the most appropriate treatment.
Many patients say that it is difficult to judge themselves objectively or know the appropriate treatment to have.
Patients can feel free to ask us anything about cosmetic matters.
Don't hesitate to talk to us even about any little problems.